Why These Dream Doors Franchisees Renewed Their Franchise for the Third Time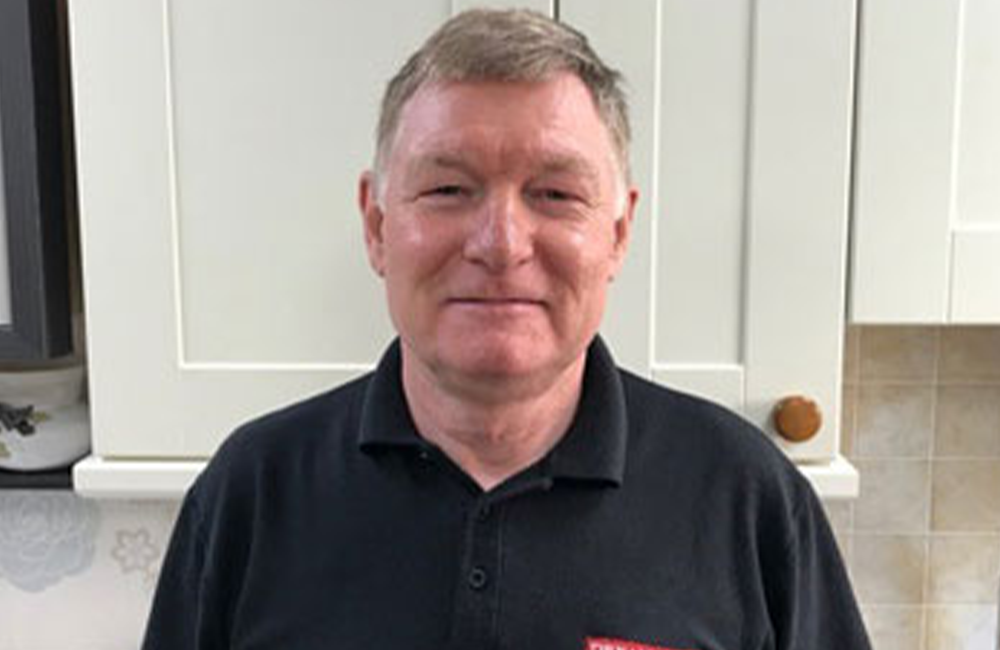 Find out why so many Dream Doors Franchisees continue to renew in their locations.
Glyn James & Helen Mahon
Dream Doors Franchisees
Dream Doors, the UK's largest kitchen facelift retailer, has a network of 80 franchisees nationwide. Some of those franchisees, like Dream Doors Stoke, have been with the brand for over a decade. Owned by father and son team Allan and Glyn James, Dream Doors Stoke has increased its profits year after year, leading to its best year in 2017 with an annual turnover of more than £900,000. Allan and Glyn are convinced that, with such a great business model and huge consumer demand, every Dream Doors franchisee has the opportunity to grow their business, even 10 years in.
Prior to Dream Doors, both father and son were unsatisfied with their work lives. Glyn worked in retail while Allan was the manager of a cake factory. The pair soon realised that owning a franchise could be more lucrative than their existing jobs and, after some digging, decided Dream Doors was a quality brand they'd like to be involved with. Glyn had this to say about the transition from employee to Dream Doors franchisee.
"Becoming my own boss was the best decision I have ever made. Dream Doors was completely different to any other job I had; above anything it was much more exciting! The best part about Dream Doors is the support we've had from everybody involved. I had lots of help with all the difficult parts! Whether it be setting up our marketing or helping with suppliers, the support and guidance was always there!"

Glyn James
With increased sales year-on-year and six-figure returns, it's no surprise Glyn was happy to sign for a third term of their Franchise Agreement. He's not going to rest on his laurels, though, and says that, as a brand, Dream Doors is in the best position it's ever been:
"We're just going to keep improving and improving! We want to have less remedials, more profit and to streamline our workload. We're going to keep selling and getting paid as much as we can! We certainly can't imagine stopping anytime soon! After all, Dream Doors is going from strength to strength and becoming widely recognised across the nation. Now is definitely the best time to join; the success of our own business is proof enough!"

Glyn James
Another long-term Dream Doors duo are Helen and Philip Mahon, owners of the Norfolk showroom. The couple have mastered the Dream Doors model, achieving annual sales of over £800,000 while building a business that allows them to enjoy the fruits of their labour. Reminiscing about when they first joined the business, Helen had this to say:
"I'd never done anything like this before. Running a business, selling and working in the kitchen industry were all very new to me. Yes, it was a steep learning curve, but it was also an exciting challenge. And it was definitely the right career move; I'd never felt so excited, enthusiastic or inspired by work before!"

Helen Mahon
Helen and Philip signed up for their third term last year, showing their continued faith in the brand as well as their determination to push their business even further.