Ex-Mailman Finds New Post with Dream Doors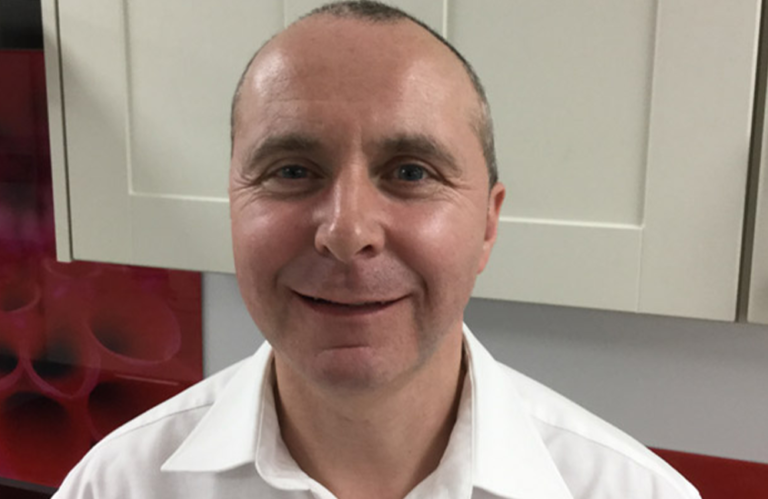 Ex-mailman Anthony Nolan has found a new post running a Dream Doors franchise
Anthony Nolan
Dream Doors Sefton
Ex-mailman Anthony Nolan has found a new post running a Dream Doors franchise. After 34 years' working for the Royal Mail, the Sefton native found himself facing redundancy last year. With a view to restoring his work/life balance while earning a good income, Anthony looked into starting a franchise with the UK's #1 kitchen makeover company in the Sefton and Ormskirk area. Anthony said:
"I had worked for the Royal Mail ever since I left school. My last 21 years were as a manager, but I had started before that as a 'cadet' – as they were then called – on a Youth Training Scheme. An opportunity to take redundancy came up last year. I feel that the Royal Mail is changing, and I felt like I was stagnating there, so I decided to take a leap of faith. I thought of franchising as something I could do now that I'm a bit older."
So, with a thousand franchise opportunities available in the UK today, why did Anthony choose to invest in Dream Doors?
"I looked at several franchises – including several man-in-a-van type operations – but I was looking for something that's bigger and really resonates with me. I chose Dream Doors because I like the fact that it is an award-winning brand. I also like the fact that it's so professional in its approach to customers and franchisees. In short, I was impressed by the way the company's run. I've worked in a lot of post offices in Sefton and Ormskirk, so I've got a good feeling for the area. Running a showroom covering that area really appealed to me. I was very happy when this opportunity came up – it was a big plus point at a crossroads in my career. I've found something I can enjoy doing; it's not just all about the money for me."
Dream Doors is looking for more talented franchisees like Anthony who are ready to take control of their working lives and earn good money while representing an industry-leading brand.
Interested parties from anywhere in the UK are encouraged to contact Director of Franchise Recruitment, Alex Waite, on 02392 604630, visit dreamdoorsfranchise.co.uk or email [email protected].