Fastest Showroom Opening in Dream Doors' History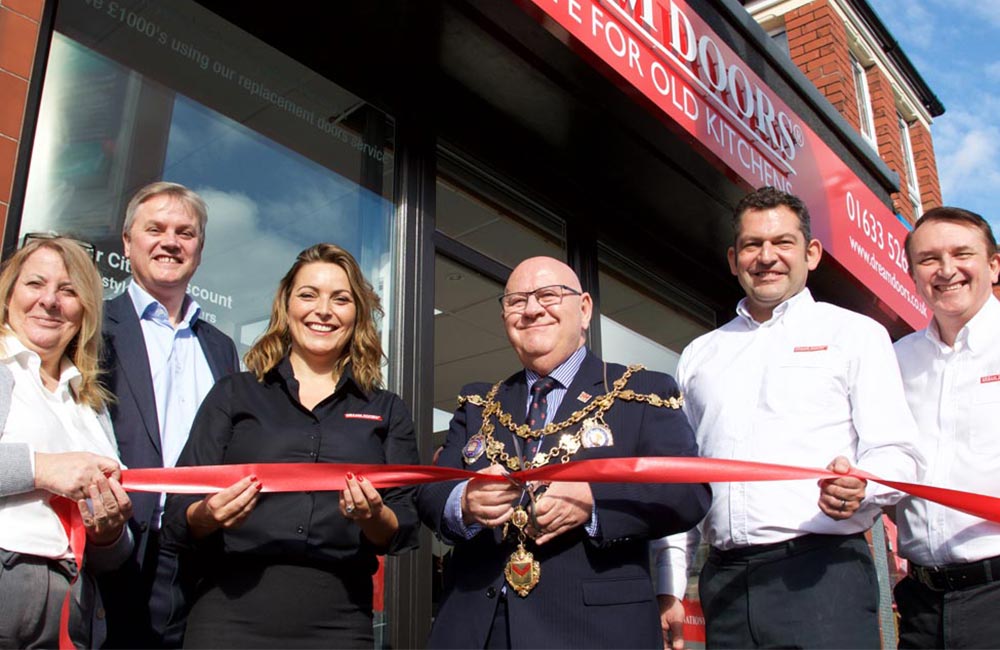 Dream Doors has achieved its fastest ever showroom opening for the second time in a year.
The Team
Dream Doors Newport
Dream Doors has achieved its fastest ever showroom opening for the second time in a year. The UK's #1 kitchen makeover company recently opened Dream Doors Newport within just 21 days of the owners completing their award-winning training. This swift turnaround beats the previous fastest showroom opening record of 31 days, which was set by Dream Doors Ayrshire in June. Ed Brewer, managing director of Dream Doors Ltd, attributes the quick turnaround of the Newport showroom opening to continuous development and refinement of the way the company does business. Ed said:
"The reason we've been able to achieve our fastest showroom opening twice in one year is because we have a dedicated team in place that focuses on finding the best showrooms they can as soon as possible.The team helps new franchisees negotiate the most favourable lease rates and takes control of designing and fitting out the showrooms in time for their ribbon-cutting day. Franchisees don't need any kind of experience in finding, leasing or setting up a showroom because we help every step of the way with that."
Dream Doors' director of franchise recruitment, Alex Waite, said:
"The speed with which we are able to open new showrooms throughout the country is a testament to how much the brand has grown and developed since 1999. We're much better now than ever before at finding the right showrooms as well as the right people to run them. Our franchisees are earning fantastic money while taking back control of their work/life balance.There's never been a better time to join Dream Doors and start working your way towards your first £1million."
Dream Doors is looking for more talented franchisees who are ready to generate huge profits by representing an industry-leading brand. There are just 19 new franchise territories available nationwide, particularly in the North East, North West, Yorkshire and Scotland. Interested parties from anywhere in the UK are encouraged to contact Alex Waite on 02392 604630, visit dreamdoorsfranchise.co.uk or email [email protected].